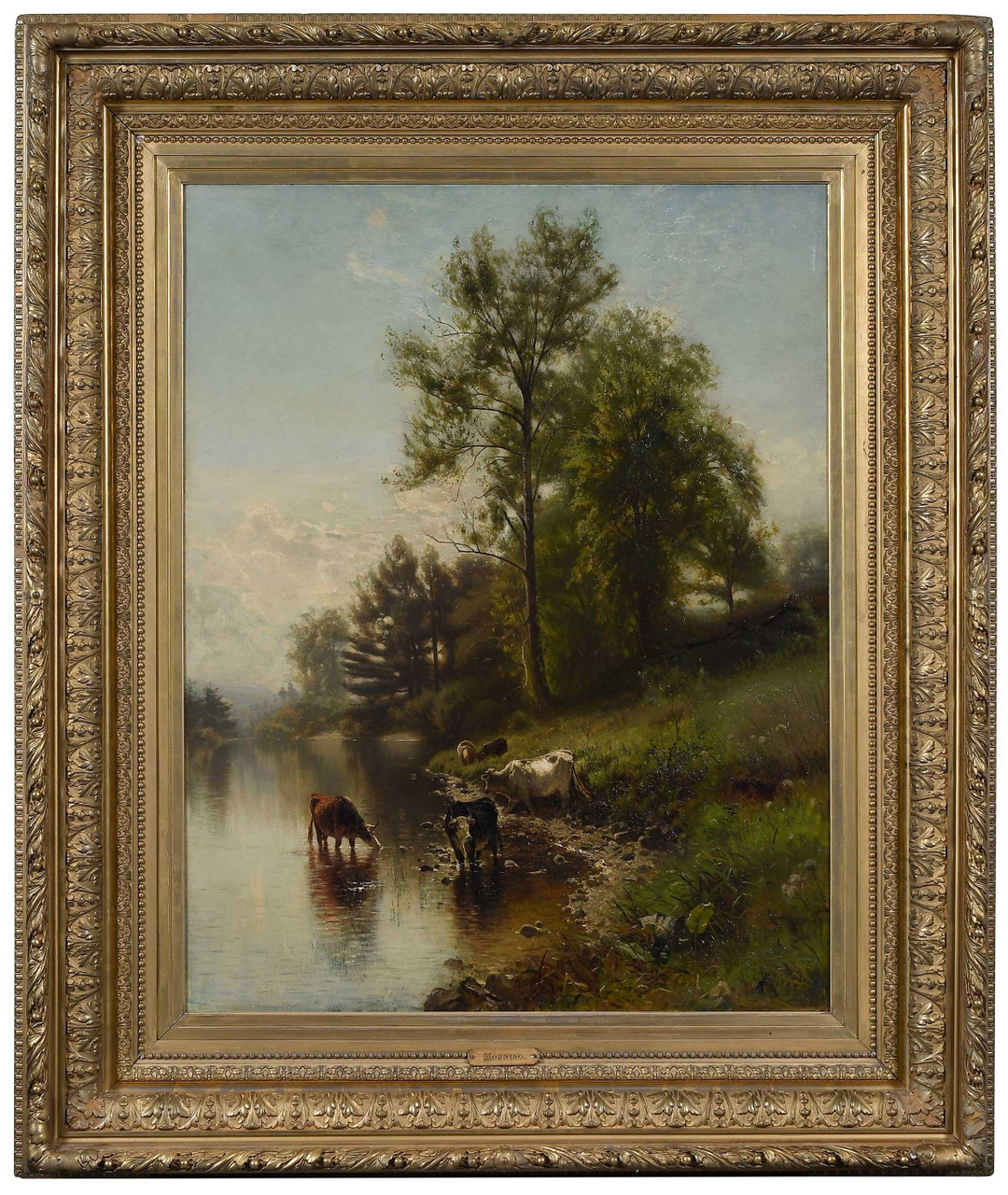 Morning, (1882) by Arthur B. Parton
Regular price
$14,500.00
/
---
Arthur Parton, born March 26, 1842, in Hudson, New York, was a prominent Hudson River School painter known for his river and mountain landscapes. He studied at the Pennsylvania Academy of the Fine Arts under William Trost Richards, who had a lasting influence on him.

Parton's career took off after his first exhibition in 1862 in Philadelphia. He later settled in New York City, gaining recognition in the art world. In 1871, he became an Associate Member of the National Academy of Design, becoming an Academician in 1884. Parton exhibited regularly at the Academy for over fifty years.

Parton's art received prestigious awards, including the Gold Medal of the American Art Association in 1886.

His style was influenced by the Barbizon painters during his European trip in 1869, leading him to create pastoral landscapes with soft brushwork and careful attention to tone. He painted various locations, such as the Catskills, Adirondack Mountains, Shenandoah, and Hudson rivers.

Arthur Parton, a key figure in the Hudson River School, painted in a naturalistic manner. He was affiliated with several art societies and his works can be found in major museums, including the Metropolitan Museum of Art and the Brooklyn Museum of Art. 
Oil on canvas
46 1/4 x 36 in.