Walter Rane's Renaissance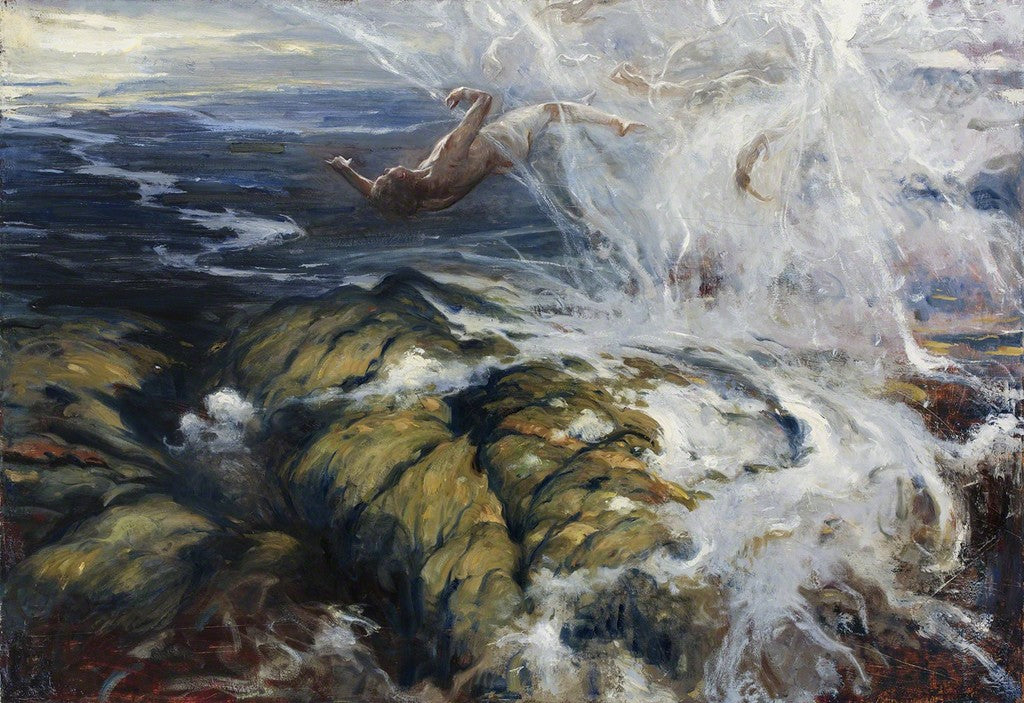 Walter Rane is experiencing a Renaissance. We have the privilege of exhibiting several works that show a range — from figurative to landscape and more abstract — that may surprise and delight even his most ardent admirers.
Known for works that have been the mainstay of LDS Church publications and buildings for decades, Rane has recently won a prestigious international award from the New-York-based Art Renewal Center (ARC). The panel, composed of artists, museum curators, and publishers gave top prizes to Rane's works Atmosphere (2016) and Floating Figures (2016), which were subsequently exhibited at the Salmagundi Club (New York) and the MEAM Museum (Barcelona).
The works, though not overtly titled with religious language, in imagery reference creation and resurrection. "I knew that my audience for the ARC would be much larger, and possibly not Christian. I wanted to create something inspiring and beautiful that stayed true to my belief; but, that would be related to on many levels," said Rane in a recent interview.
The paintings display Rane's well-established master of the human figure — skills he learned as a student and perfected over decades through hundreds of painting — and something less familiar to many who know his work: the arsenal of a landscape painter. For years, Rane has painted in plein air landscapes, working on location in places as diverse as New York, Oregon, Utah, and Palestine. These landscapes of mountains, seas, and dessert expanses have often become the backdrops for figurative narratives that often steal attention away from most viewers. But, here they stand out on their own, sharing primacy with the figures themselves.
These two works are shown alongside a series of landscapes created by Rane during a recent visit to the Holy Land. Done in key places, depicted in scenes Rane has done himself from the life of Jesus Christ, they show the locations of the Sermon on the Mount and See of Galilee, as they stand today.
And, finally, we have a remarkable depiction of Lazarus, the biblical figure raised from the dead by Jesus Christ. Although the subject is familiar, Rane's interpretation is original and enlightening. During a recent interview, he said that, upon thinking about the subject, he assumed that "When Lazarus' spirit was forced back into his body, it must have at least been as violent as a child being born. It would have been visceral." The painting is Baroque in proportions and style. The figure fills the canvas, nearly to the edges. And, the strong contrast in lights and darks, create a sense of both drama and hope. Rane painted the figure several times, often sanding it down again and starting over. It was only after one of these rounds, that he decided to leave a previously painted hand as almost a vestige of the spirit.
---