Restoring our "Sure Foundation"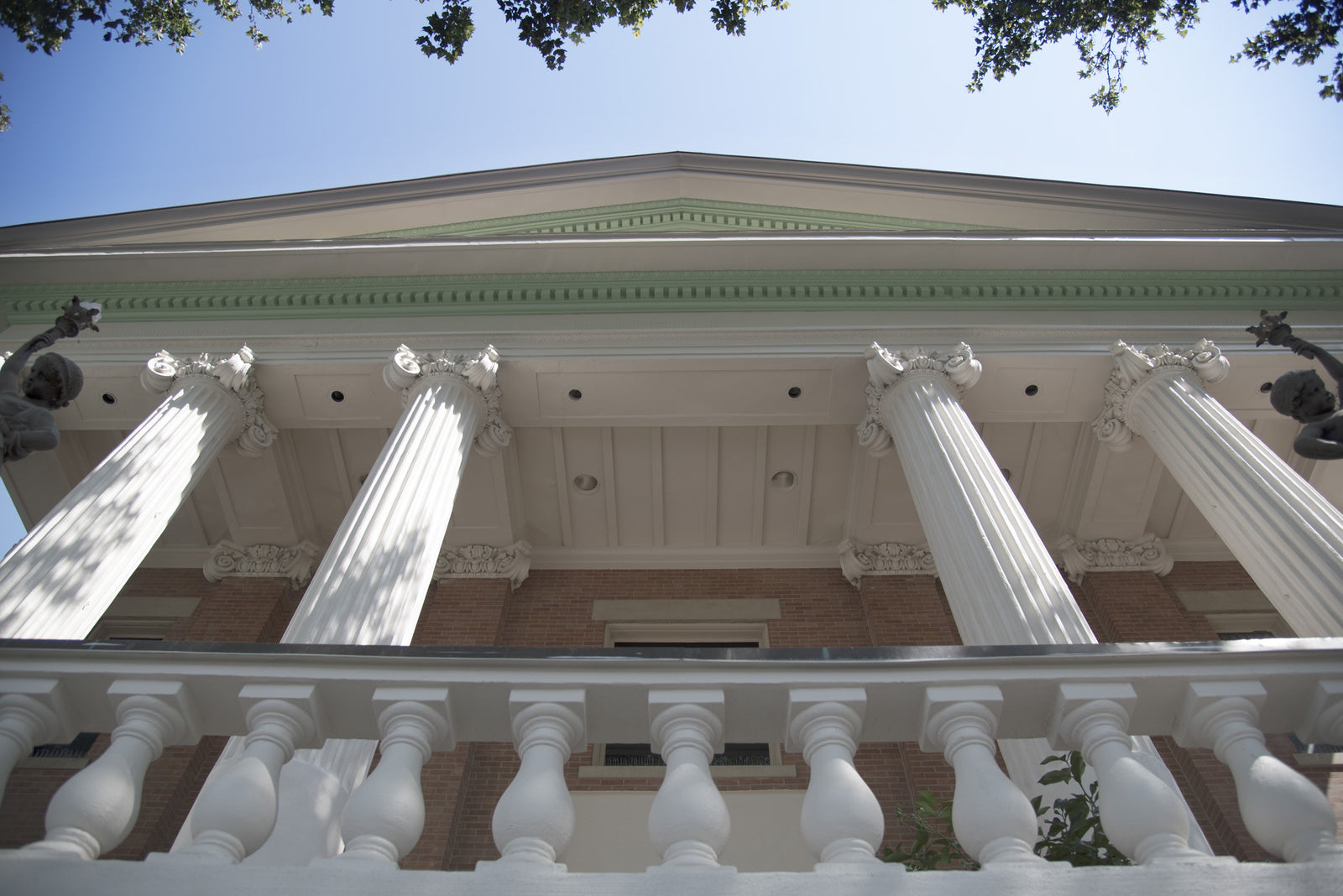 If there is one question we get asked more than anything, its "What did this building used to be?"
Near the turn of the century, Salt Lake City began demonstrating an all new diversity of religious faiths. Nearly every corner along 200 South was marked with a different denomination's building on each corner. Here, on the corner of 200 South and 400   East, the Baptist Church built up their new home with the Immanuel Baptist Church. Some 110 years later, the building has served a number of purposes. When the Baptist Church left and moved up the hill to 1300 East, the LDS Church used it as a multipurpose meetinghouse. There was an apartment on the top floor for a live in caretaker to make sure the boiler stayed operated through the winters. Soon after the open space was used as a rehearsal venue for the symphony. When a Savings and Loan took it over, the building was converted to an office space while updating the infrastructure of the facility. However, the exterior cosmetics have continued to age until now.
For the last several months, we have been painstakingly restoring the exterior of the building, resurfacing and repainting all of the surfaces and washing the brick facade. If you have been in recently, you've seen the process (sorry for the dust).
As that restoration comes to a close, we wanted to take a minute to feature the beautiful architecture of this neoclassical work of art. We really have been so fortunate to get to use such a beautiful building and we hope you all will take the time to come down and appreciate the hard work that has gone into this place for generations.
If there are two features of the exterior of the building we would like to focus on, it is the cornerstones. The original cornerstone of the building was laid in 1908, but the congregation that built it originally brought with them a second cornerstone from the First Baptist Church that they left in New England. Both stones survive today as a pair of matched cornerstones, signifying the birth and rebirth of the congregation in America. 
The cornerstone from the First Baptist Church has provided us with a great motto as we have worked to restore the building:
I Lay in Zion a Sure Foundation
Isaiah 28:16
---