LeConte Stewart's Best Era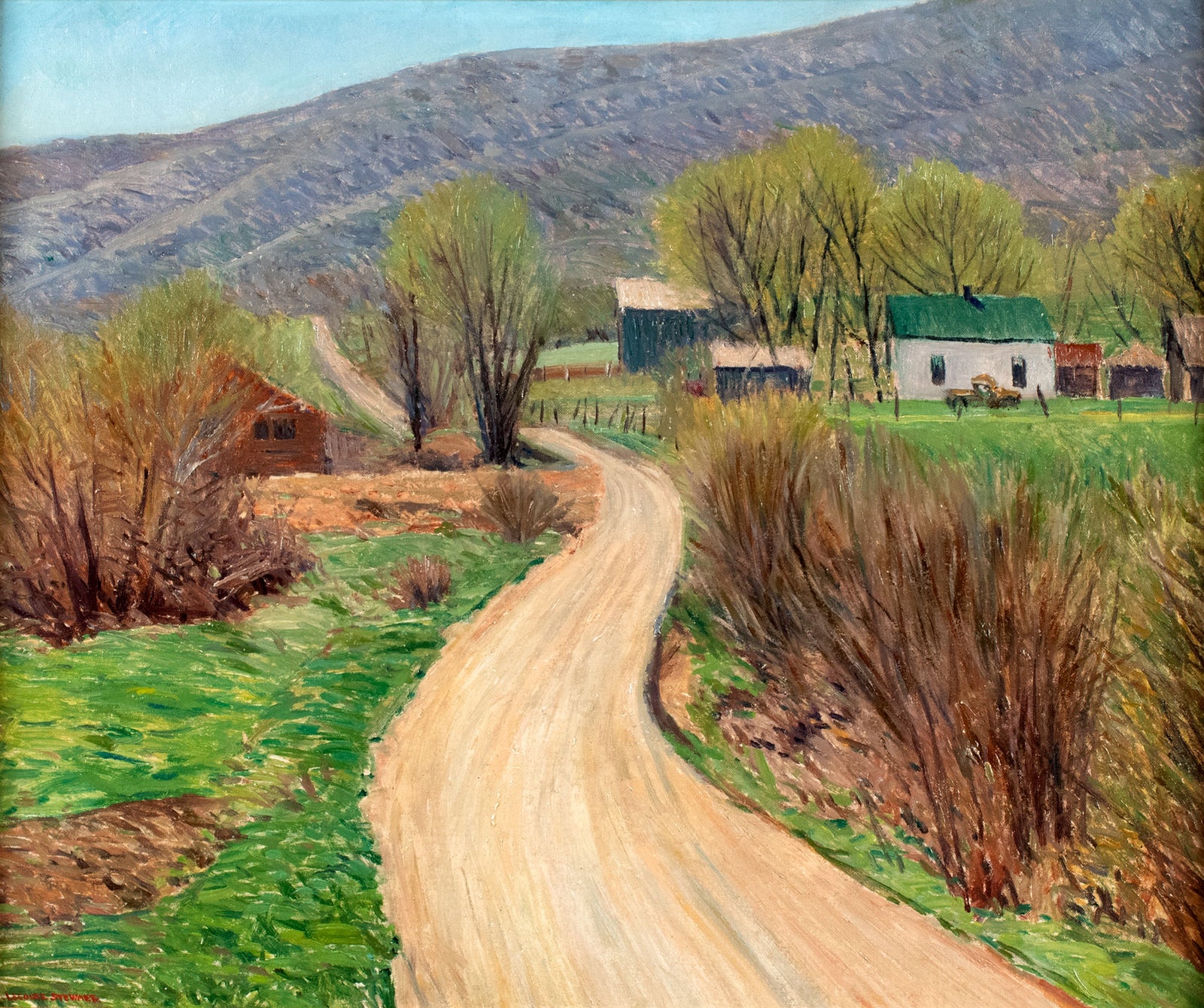 LeConte Stewart (Utah, 1891-1990) is one of the most recognizable and prolific painters of his era. Revered among collectors of Utah art, Stewart is often sought after for his powerful landscapes. But, with a career spanning over 70 years, not all works are created equal. LeConte often considered his own best works to be those done in the 1930s and 1940s, and the values of his paintings suggest a similar sentiment. This was a very impressionistic period for LeConte, creating works that were incredibly complex in their color construction while appearing simple and comforting to the viewer. These were the years that produced the most engaging works, in dramatic settings and with desirable subject matter for collectors and laymen alike. 
Country Road by LeConte Stewart. 22 x 30 in. Oil on canvas. Available at Anthony's Fine Art.
Though he was extremely prolific in his unidealized paintings of rural Utah, most of his works have been catalogued and are well known in the artists' oeuvre. However, recently, a small collection of works from LeConte's best era came to us from a private collection. We are lucky to have them and have been thrilled to see them come to life, out in the open for the first time. 
Main Street, Indianola, 1939 by LeConte Stewart. 22 x 30 in. Oil on panel. Available at Anthony's Fine Art.
These works and a number of others are available now at Anthony's. Stop in soon to see them before they disappear. 
---