Four Rediscovered Portraits of Early LDS Church Leaders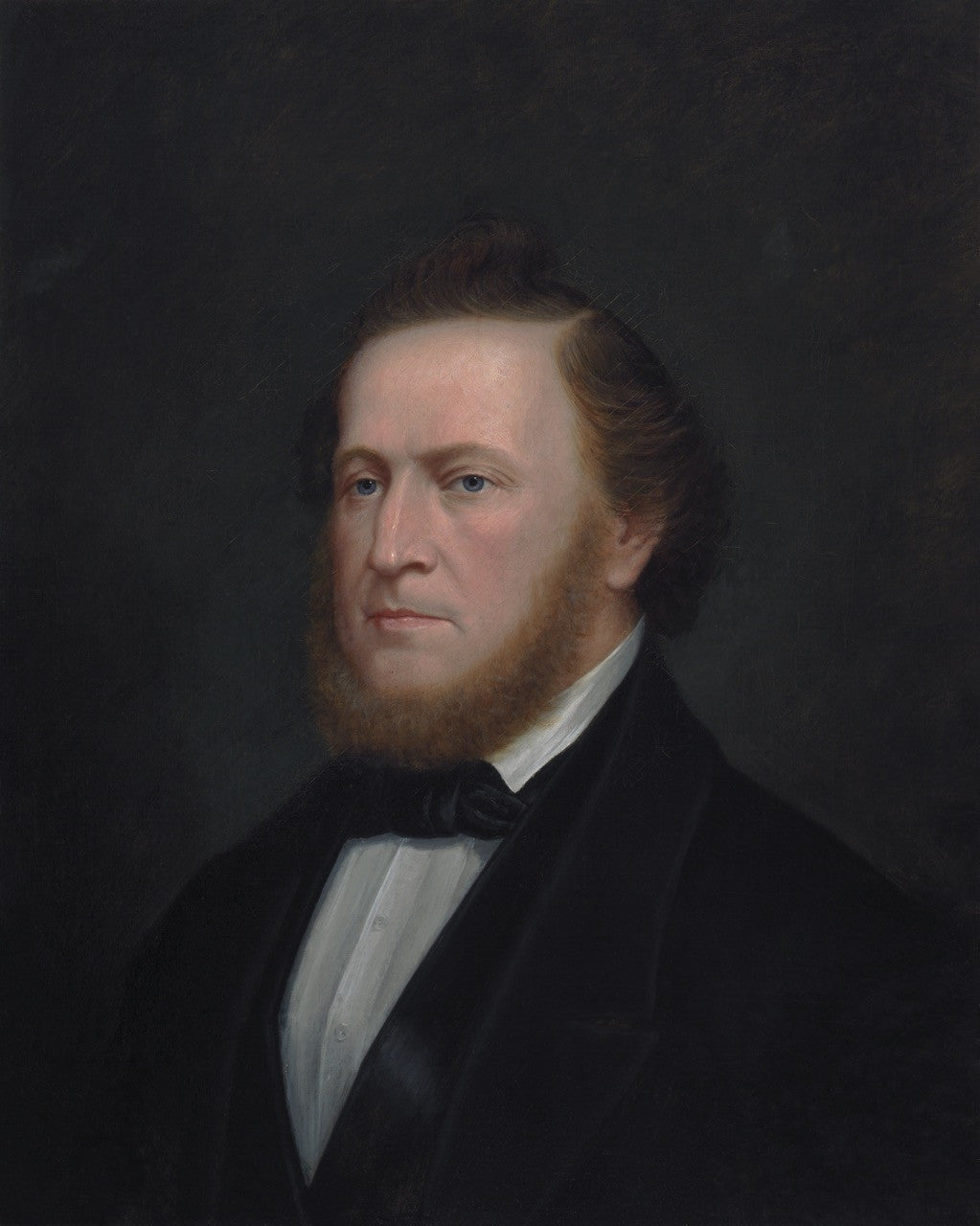 In 1865, Brigham Young, Prophet and President of the Church of Jesus Christ of Latter-Day Saints and Governor of the Utah Territories, invited the celebrated artist Enoch Wood Perry, Jr. (American, 1831 – 1915) to Salt Lake City. There, Perry painted nineteen portraits of the Church's leaders, including the First Presidency, Apostles, and Brigham's wife, Mary Ann Angell. The portraits were "The foundation of the Church's art collection," according to scholar Linda Gibbs. Fifteen of the portraits are still in the Church collection, and hang in the Conference Center (Salt Lake City). For nearly 100 years, the last four portraits — those of Brigham Young, Mary Ann Angell, Heber C. Kimball, and John Taylor — were missing. They were recently rediscovered by Anthony Christensen, Founder of Anthony's Fine Art.
In partnership with the Deseret News, LDS Church News has published a lengthy article about the importance and rediscovery of the works (Click here to read the article).
WHERE TO SEE THEM
The paintings can be seen at the Gallery during normal hours. In addition, we will be publishing a catalogue on the works and their rediscovery — with a foreword by Brad Westwood, Director of History for the State of Utah — that will be available in the coming weeks.
ABOUT THE ARTIST

At the time of these portraits, Enoch Wood Perry was among the most respected and famous artists in the United States. Born in Boston and raised in New Orleans, he was trained in Germany by the artist Emile Luetze, author of the painting Washington Crossing the Deleware (1851). Perry also studied in Paris, where he was classmates with Edouard Manet, Toulouse-Lautrec, and Puvis de Chavannes. On the eve of the Civil War, Perry returned to the United States where he became friends with Mark Twain, and painted the portraits of Ulysses S. Grant and Jefferson Davis. During his year-long visit to Utah, Perry not only worked with Church leaders, but cofounded with Danquart Weggeland (1827 – 1918) the Deseret Academy, Utah's first art school. He left Utah in 1866 for New York, where he took over the studio of his life-long friend and fellow painter, Albert Bierstadt, and taught at the American Academy of Art. Enoch Wood Perry's paintings can be found in the Metropolitan Museum of Art, Smithsonian, and Boston Museum of Arts.
---