Celebrate Mother's Day with Anthony's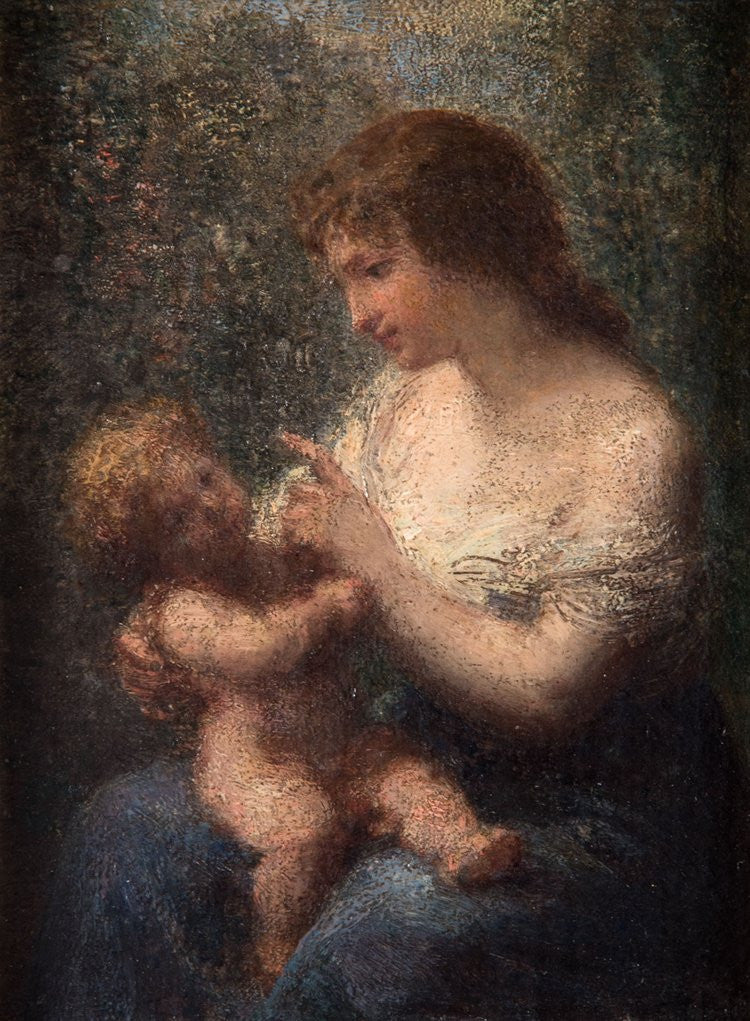 In advance of Mothers' Day, we are happy to have this masterpiece by the painter Henrí Fantin-Latour (French, 1836-1904). The title, The Greatest Love, has two meanings. The first is the love of a mother and child have for one another. The second meaning is the love that God has for humanity by sending Christ into the world to be cared for by Mary. In this latter meaning, Fantin-Latour understood that audiences would immediately compare the image to traditional works, central to so many religious spaces throughout the Christian world. But, by putting the woman in common dress and the informality of the interaction between the mother and child, Fantin-Latour impresses the notion that every mother and child shares the sacred status of Mary and the Christ Child.
Henrí Fantin-Latour is among the most celebrated painters of the nineteenth century. In life, he straddled the period between Realism and Impressionism; and together with his friends — they include Edouard Manet, James McNeil Whistler, John Singer Sargent, Claude Monet, and Edgar Degas — changed the course of art. Fantin-Latour's delicate and impressionistic paintings of people and still lifes are centerpieces of collections around the world, including the Musée d'Orsay, The Art Institute of Chicago, Rijksmuseum, Metropolitan Museum of Art, and Getty Center. This year, the Musée de Luxembourg, situated near the Luxembourg Gardens in Paris, held the first major exhibition of Fantin-Latour's work in more than 80 years. Titled "À fleur de peau" (i.e. "A Delicate Flower") the more than 200 works from museums all over the world showed Fantin-Latour's remarkable range and influence.
---