Art Tours with Anthonys: Reserve Your Space Now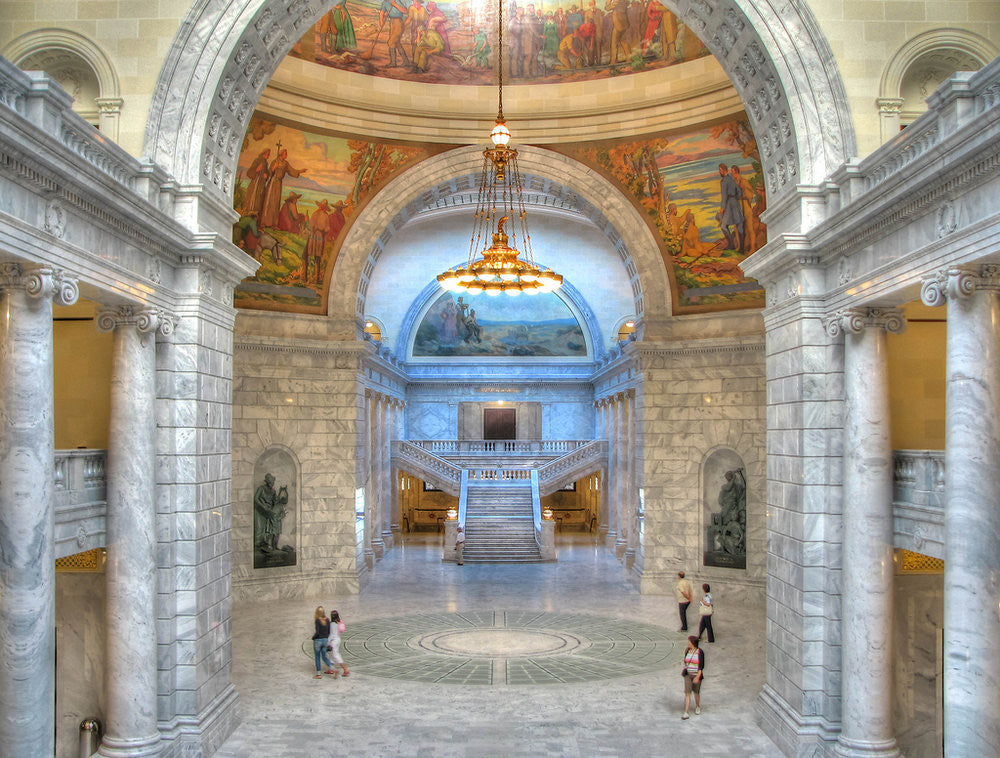 Private Tours of Major Public & Private Collections for the Friends of Anthony's Fine Art
Each month, between now and October, we use long-established relationships to hold private tours of some of Salt Lake's most important collections of art. Dr. Micah Christensen (PhD, History of Art, University College London) will take small groups of friends and clients of Anthony's Fine Art on a 60 to 90-minute tour, discussing the history of each collection and key works.
SPACE IS LIMITED. TO RESERVE PLACES FOR YOURSELF AND FRIENDS, PLEASE SEND AN EMAIL RSVP@ANTHONYSFINEART.COM OR CALL 801.328.2231
ZIONS BANK | July 12, 6-7:30 PM | 1 Main Street, SLC
As Utah's first bank, Zions has long been dedicated to patronizing and showing works by contemporary LDS artists. Bank President, Scott Anderson, has given us permission to have an after-hours private tour of the bank's collection.
Please meet us at 6 pm at the Wealth Management Center lobby on the first floor.  The entrance is on the North side of the building.
LDS CONFERENCE CENTER | August 2, 6-7:30 PM
Although not an official museum, the LDS Conference center is the home to many of the Church's monumental works of art, including paintings by Arnold Friberg, Tom Lovell, Minerva Teichert, Walter Rane, and portraits of leaders of the Church. We have arranged to lead our own special tour, which is usually headed by volunteer missionaries.
UTAH MUSEUM OF FINE ARTS | September 6, 6-7:30 PM
Closed for renovations for more than a year, we will be leading one of the first tours as it opens to the public. Join us as we tour the permanent collection of one of the region's most important collections.
HUNTSMAN CANCER INSTITUTE | October 4, 6-7:30 PM
Few know that the research hospital displays one of the most important and largest collections of early Utah art, with large works by pioneer artists like CCA Christensen, Danquart Weggeland and major pieces by JT Harwood and John Hafen. We have convinced the institution to allow us to bring a small group of people to tour public and private spaces where masterworks are hung.
---