A Masterpiece of Russian Realism | Athletes (1953)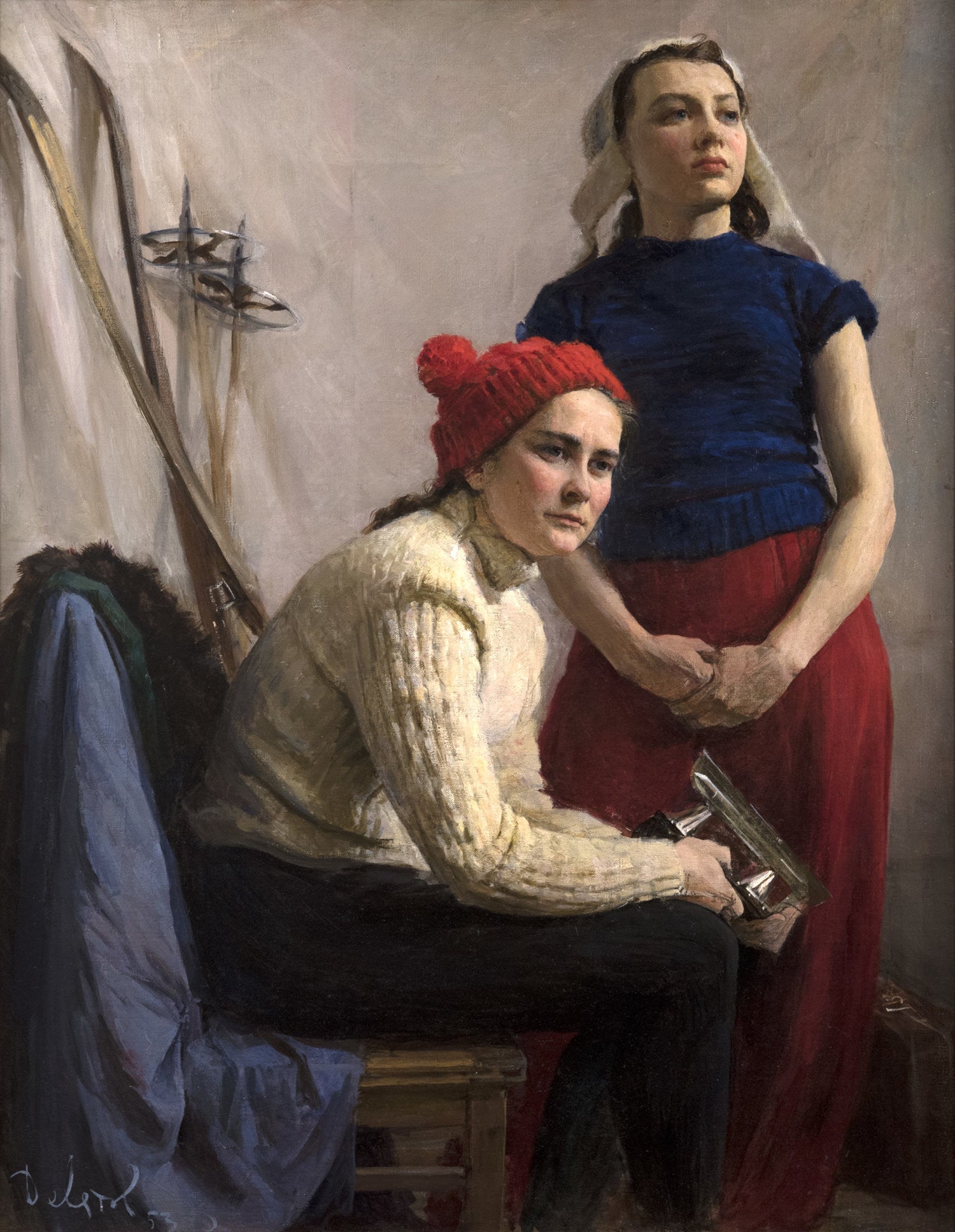 Simply titled "Athletes," this painting by Mikail Mkhailovich Devyatov captures the dignity and esteem of a female ice skater and skier. Russian female athletes were among the most pioneering in their fields, often given higher recognition and more funding in their native country than counterparts in Western Europe or America. 
Here the two are not posed in typical female stances that emphasize the shape and line of the female form or sexuality; rather, the artist emphasize their strength and seriousness.
Born in St. Petersburg (a.k.a. Lenningrad) Devyatov was a star student at the prestigious Repin Institute. The Institute was renowned for its dedication to classical academic rigor in teaching, with the human figure at the core of its curriculum.  He eventually became a professor at the Institute. Like so many of his contemporaries, Devyatov applied this academic skill to contemporary Russian subjects and people, elevating the common men — or in this case women — to the most important subjects. 
Completed in 1953, this painting was begun during the 1952 Winter Olympics, held in Norway. Although invited to participate, the Soviet Union declined to send athletes, leaving many professionals, who had trained to compete, unfulfilled. It seems likely that this painting was made by Devyatov to commemorate these female athletes at the height of their powers, yet unable to express them fully.
The painting is pictured as a featured work in the book The Dictionary of Twentieth Century Russian and Soviet Painters by Matthew Cullerine Brown.
---