The Puritan by Augustus Saint-Gaudens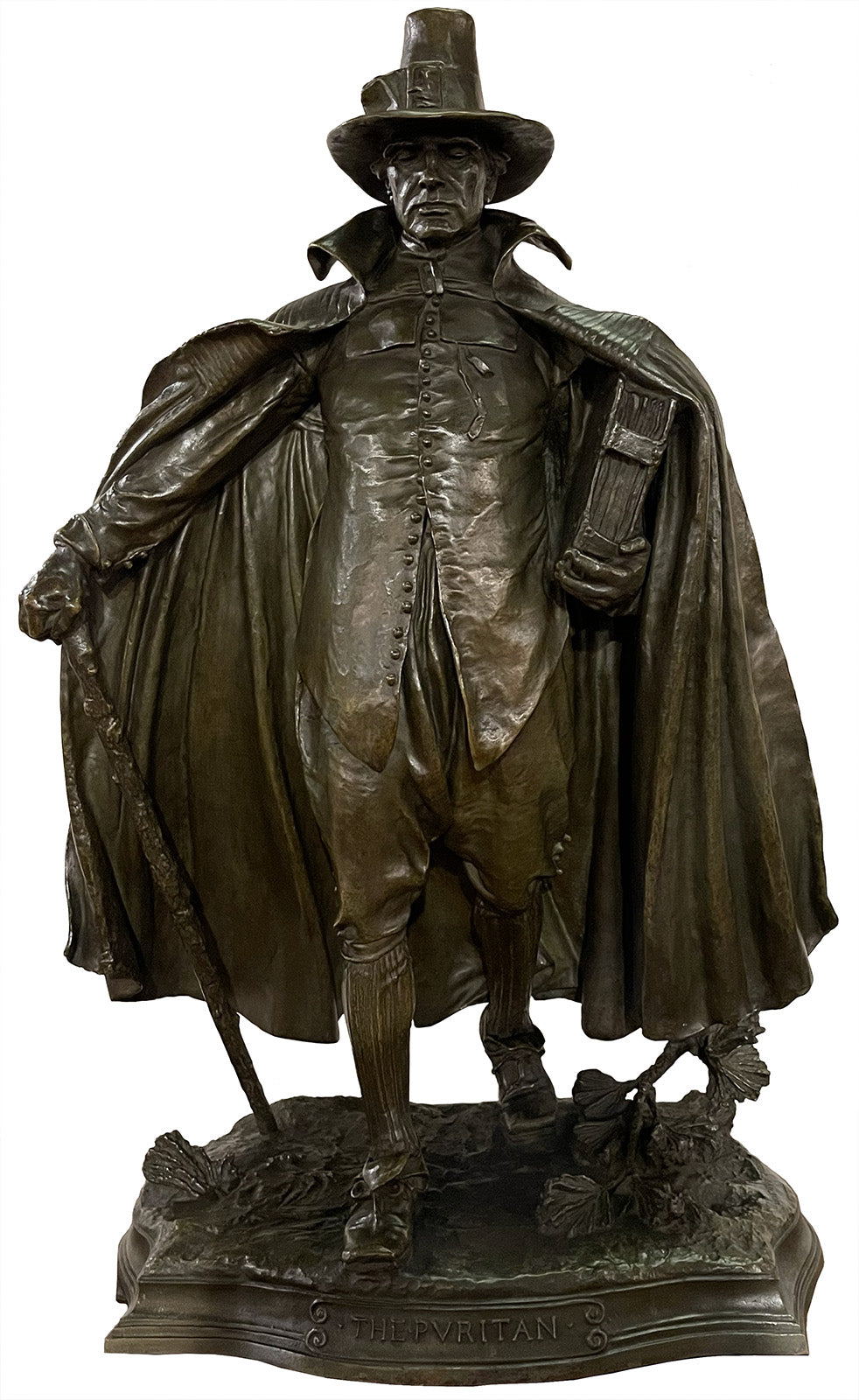 This bronze was made after Augustus Saint-Gaudens' 1886 monumental statue, The Puritan. The original work was commissioned for Stearns Square in Springfield, Massachusetts, by Chester W. Chapin to pay homage to his ancestor, Deacon Samuel Chapin, a founding member of the city. As there was no record on which to base Deacon Chapin's appearance, his descendants worked closely with Saint-Gaudens to ensure accuracy in the figure's dress, utilizing seventeenth-century woodblock prints for research. The stalwart figure, who confidently strides forward with walking stick in hand and a Bible held firmly under his left arm, was unveiled on Thanksgiving Day in 1887. Representing more than just the singular man on which it was based, The Puritan stands for qualities of resilience, courage and moral fortitude—the all-important makings of an early American settler. While most editions are inscribed with the title, "THE PVRITAN," the inscription on the present edition identifies the subject, Samuel Chapin. This differentiating element supports that this was probably a private commission for the Chapin family, ancestors of the present owner.
The Puritan statue in Springfield, Massachusetts. Originally designed to be part of Stearns Square, since 1899 the statue has stood at the corner of Chestnut and State Street next to The Quadrangle. 
---