Préparation pour dîner by JT Harwood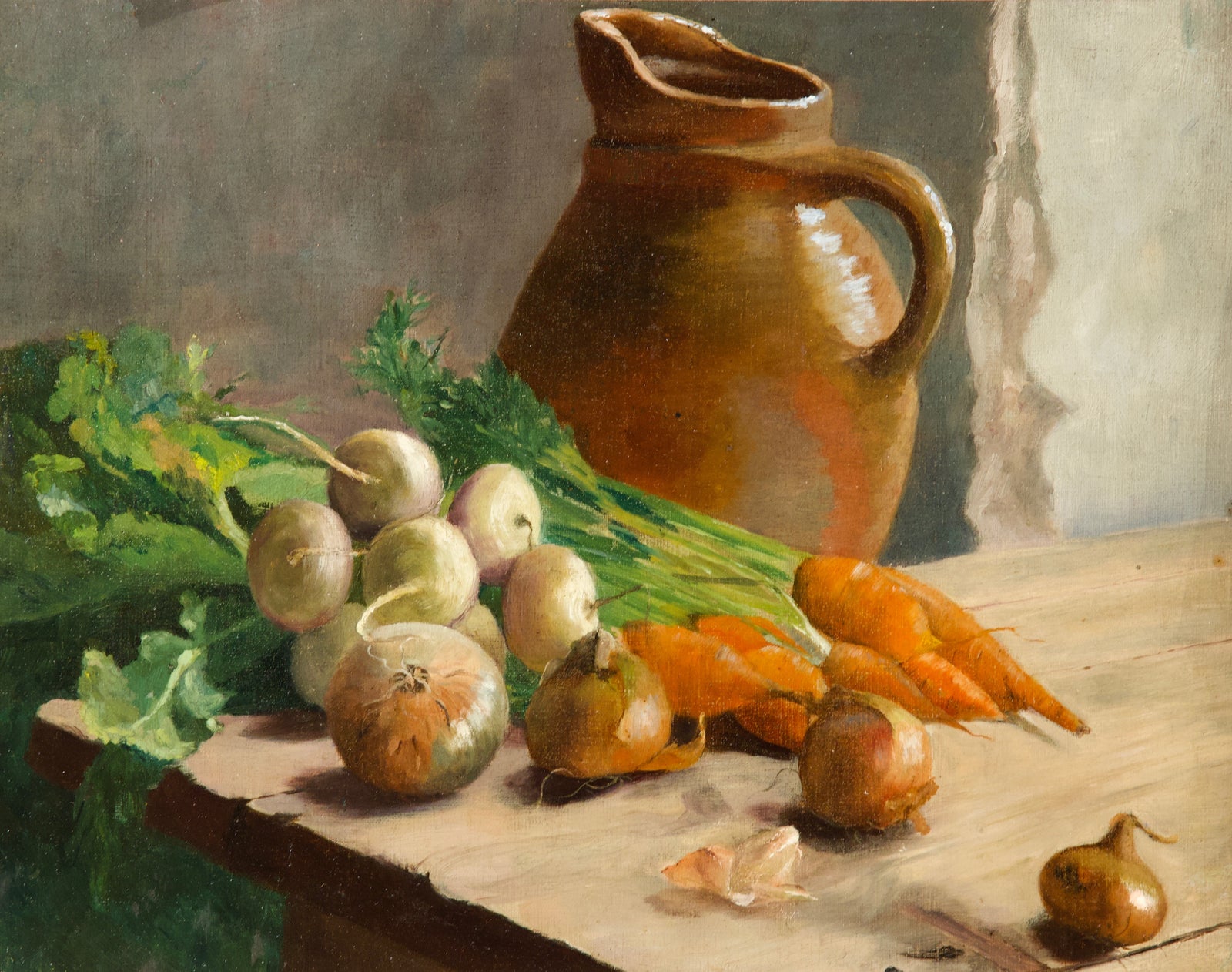 To fully understand the weight of the work Préparation pour dîner by JT Harwood (American, 1860-1940), you first need to step back a few years when a group of artists persuaded leaders of the LDS Church to send them to Paris. As the Salt Lake Temple was nearing completion, these artists realized that there is no artist in Utah with the training or talent to paint the interior murals of this new temple. Those 5 travel to Paris to study under Albert Rigolot at the Académie Julian for a year. For a number of reasons, all 5 of them return home to Utah within 12 months. 
But separate from their story, two years previous to their mission to Paris, JT Harwood left Utah to study at the Académie Julian under Jules LeFebre and Benjamin Constant and then in 1889 and at the École des Beaux-Arts. At the time, the prestigious École des Beaux-Arts was not accepting American artists without some significant pedigree or prior training. So after putting in his time, and enjoying success at the Académie Julian, Harwood was accepted into the École des Beaux-Arts, the academy that organized and ran the world-famous Paris Salon. 
After studying and preparing, Harwood would have completed several oil studies for his complete painting, Preparation for Dinner, which he would submit to the Salon in 1892. This study demonstrates a variation of the still life feature of the completed painting, a section of the final work that would have been one of the most highly scrutinized by judges and peers alike. 
When Harwood's completed work was accepted in 1892, he became the first Utahn to exhibit in the Salon. Over the next decade, he would show a number of other works in the Salon and eventually return to Utah to chair the University of Utah Art Department from 1923 until 193. His work is widely regarded as some of the best Utah impressionism ever created. And this study reflects the most focused of his academic work completed in Paris and references perhaps the most valuable Harwood painting in existence. 
---